Historian and photography critic Vicki Goldberg wrote about her: « Sophie Delaporte is a French photographer who is constantly on good terms with fantasy and a playfully offbeat approach. She has a distinctive sense of color, a fabulist's imagination, a touch of surrealism, and a talent for ambiguous storytelling. »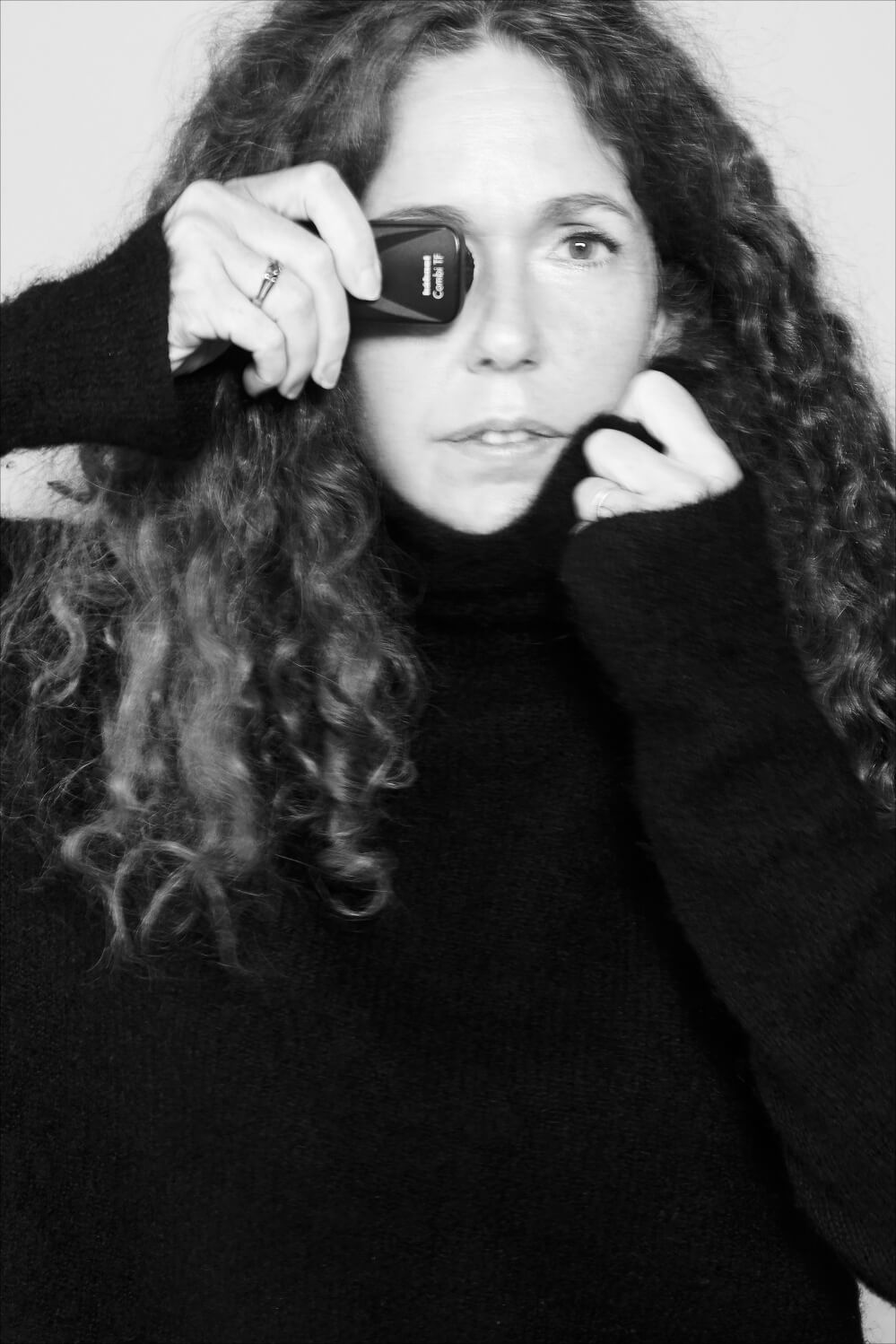 « As an artist, Sophie Delaporte strives to have a subversive and engaged perspective on themes that are dear to her, such as women and the environment. In 2019, she won the Grand Prize Eye on Talents Photography and Sustainability, aiming to raise awareness of the ecological impact of the fashion industry. Her photographs from the series « Troubled Waters » and « Fragile Landscapes » were exhibited on this occasion in front of the Hôtel de Ville during the Paris Photo edition in November 2019.
In 2014, she also approached themes that were dear to her, such as air pollution or the danger of food colorings in the agro-food industry, through the use of color. These were showcased in the exhibition « True Color » in March 2015, through an installation, the projection of 5 videos, and about fifty photos. (insert Youtube links and Helene Fresnel's text)
This work was shown in March 2015 at the Musée des Abattoirs in Toulouse (FRAC Midi-Pyrénes) during the Traverse Vidéo festival, in a participatory performance with Melissa Mourerer Ordener. »
In the collaborations she has developed with fashion or luxury brands, Sophie Delaporte has also shown a keen interest in the representation of women. In June 2019, she was invited by the Centre Georges Pompidou to participate in a round table discussion on the place and inclusion of women in art, as well as their representation in the pages of women's magazines, on the occasion of the Dora Maar exhibition.
Her photographs have been the subject of numerous publications and interviews, and she has regularly been called upon to speak out, such as on the theme of « creativity in the fashion and luxury industry » at the Ministry of Finance or during a conference at the French Institute of Gabon in April 2021.
In addition to her work as a fashion photographer, Sophie Delaporte has always been very interested in developing her work in moving images.
She directed her first beauty film with the help of Christophe Starkman and Première Heure, for which Mirwais composed the music.
Between 2011 and 2013, she accepted the proposal of Tim Newman who entrusted her with the direction and conception of 50 portraits of personalities for France Télévision. On this occasion, Sophie Delaporte meets, interviews, and photographs important figures in French creativity, such as Moebius, Philippe Starck, Jean Marc Bustamante, Michel Gondry, Sonia Rykiel, Marie-Claude Pietragalla, or Agnès Varda.
These films were exhibited in 2013 during the Month of Photography at the Espace Pierre Cardin and the Maison Européenne de la Photographie.
Sophie Delaporte has directed two music videos and several advertising films.
Many clients call on her for the production of GIFs and the design of animated images for their websites and Instagram.
In this way, she collaborates with prestigious brands such as Balenciaga, Courrèges Parfums, Astier de Villatte, or La Bouche Rouge in their development.